A joint mock drill in the eventuality of an earthquake was conducted by the Sivasagar District Disaster Management Authority (DDMA) and the 12th Battalion of the National Disaster Response Force (NDRF) at historic Rang Ghar on January 4, 2022.
The mock drill includes a rapid response in the event of a natural disaster, such as an earthquake.
The exercise gave a detailed demonstration of the role and responsibilities of responding stakeholders like health, civil defence, district administration police and their line departments, besides SDRF and NDRF.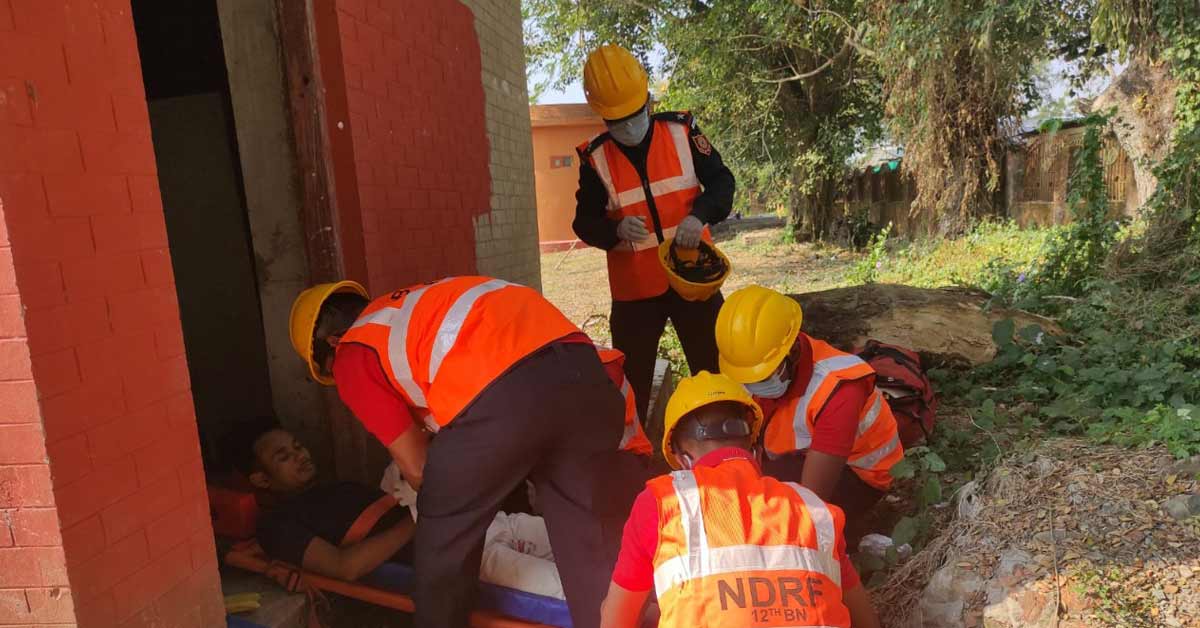 District Development Commissioner Shubhan Gowala played the role of Responsible Officer and Additional Deputy Commissioner/Chief Executive Officer of DDMA. Karmadev Brahma played the role of the Incident Commander in the Mock Exercise. Assistant Commissioner Manali Prasad Rajak coordinated the entire exercise as the observer.
The Mock Exercise was actively led by the District Project Officer of DDMA, Rupam Jyoti Bora, Deputy Controller of Civil Defence, Pranjit Dutta, and representatives from Health, PWD (Building), Police, NDRF, and SDRF.
ALSO READ | Reasons Why You Should Visit Sivasagar At Least Once